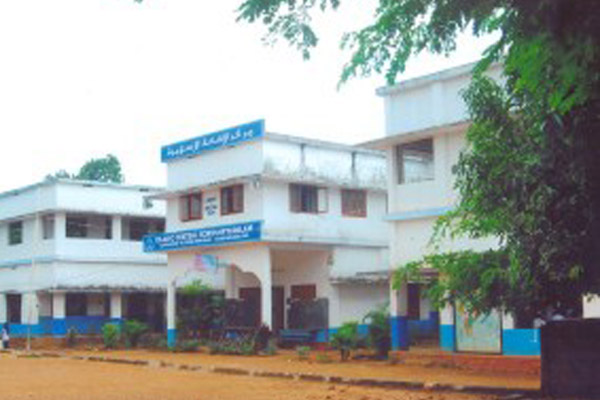 Islamic Central School, Ottapalam is an English Medium Senior Secondary School, affiliated to CBSE, Delhi (Affiliation No. 930243), established in 1993 and managed bu Markazul Isha'athil Islamiyya Trust, Ottapalam. It is situated near Ottapalam in a pictureque landscape spread over an area of more than 8 acres. The school is running classes from LKG to XII.
The trust with extensive campus at Mayilumpuram, 4 km from Ottapalam town and quite accessible to Ottapalam Ambalappara Road, aims at blending value-aware through religious orientation with the technical developments of modern education, in a secular background for the students from poor educational background.
Admission in this school is open to all students irrespective of cast, creed, sex, relegion etc. special coaching in Islamic studies is given to muslim students under Samastha Kerala Sunni Vidyabhyasa Board.
The Markaz Campus though convenient in its proximity to Ottapalam town, maintains silent aloofness from it so that it's tranquil atmosphere fosters contemplative attitude in students.
Courses of Study
KG
Two Years Pre-School Education.
I-X
The School follows curriculum and syllabus prescribed by CBSE.
Senior Secondary (XI & XII)
Commerce & Science ( Both Biology & Computer Science)